Sheldon Brumbaugh was born in South Dakota on July 20, 1904. His parents, Jesse Franklin and Ann moved to Corvallis, Oregon when he was in his teens. His faher was a professor of psychology, law, and philosophy at Oregon State College.
Sheldon moved to Klamath Falls, Oregon in 1936 and joined the architecture firm of Perrin and Associates. Perrin was contracted to remodel my mother Catherine Gaylord's portrait studio in the First Federal Bank Building on Main Street in 1940. They married in 1941. He opened his own office in the Tower Theater Building in 1943, and moved is office and studio to the Pine Grove School June 16, 1946. He died of a heart attack March 22, 1948.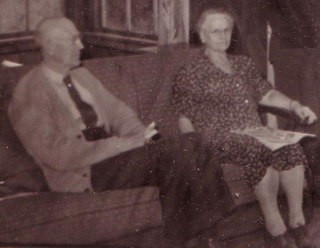 Sheldon's parents Jesse Franklin and Ann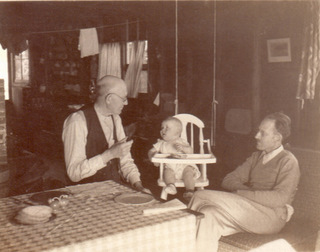 Me (in high chair) with my grandfather Jesse (L) and my father Sheldon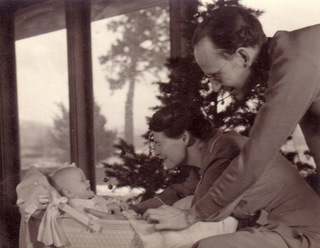 My Father and my Mother, Catherine - My First Christmas!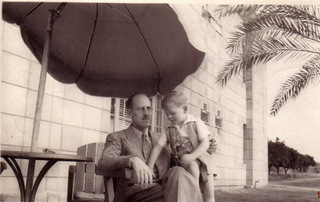 My Father and me in Arizona circa 1946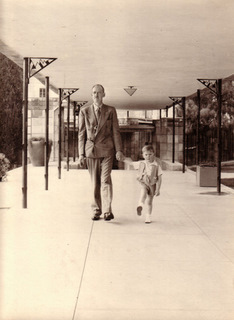 My Father and me in Arizona circa 1946